If you are running your own business, do you realize just how important visual content is when marketing? For example, research suggests that posts that feature images results in 650% higher engagement than posts that are just text-only. There are many other figures just like that one, but it all comes to down to one thing: visual content should be an integral part of any businesses course of action.
Although now that you know just how imperative visuals are, you are probably thinking about the best ways of going about including such content in your business. Well below are a few tips on adding graphical touches to your business.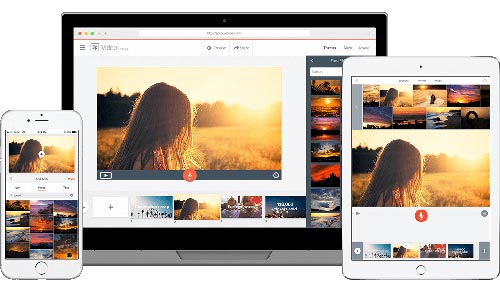 Flesh out your blog posts
As already touched upon, creating posts that are simply text-only are not going to produce the best results. So with that in mind, it is vital that relevant visual content complements your blog posts. This doesn't necessarily have to be your own visual content. For instance, you could implement a relatable video that supports a certain opinion, or you could place a royalty-free image that simply helps visualize an anecdote.
Also note: as visual content will improve engagement and people will stick around to take in your post, this will also boost your chances of ranking high on Google.
Enhance your logo
It's not overstating it by saying that your logo is the visual cornerstone of your business. Think about it: when people think of your company, your logo will typically pop up into their head. As a result, it is vital that you produce a logo that is both memorable and visually appealing.
Could your current logo do with a refresh? Well, rather than splashing the cash on a graphic designer, consider going with a free logo maker. Although it might be free to use, you are still able to produce a contemporary and professional logo.
Go with video
If you're not already on YouTube, Facebook Video and the like, it's time to do so. It has been reported that by 2017, approximately 74% of online traffic will be down to online video.
Yet, keep in mind that when producing video, a professional appearance is necessary. Remember that these videos will reflect on your business, and if they are amateurish in terms of audio/video or how they are edited, potential customers could also see your company as an amateur outlet on the whole.
 Use professional images and infographics
Speaking of professionalism, look into the possibility of producing and publishing your own professional images. It might be surprising, but an enhanced image can help improve the general perception of a product. Not only that, but high-quality pictures will boost your chances of grabbing the attention of passersby scrolling their Facebook/Twitter/Instagram accounts.
On the subject of images, look into the possibility of also creating your own infographics. These are a well-known weapon in not only attaining the eyes of visitors, but also keeping them engaged with the information passed on.