Simplicity, readability, adaptability are 3 most important aspects of personal blog wordpress themes. We have hand-picked a list of the charming wordpress blog themes which are crafted to express thoughts of an author. Every theme is designed in a unique way to express inner feelings, thoughts of an author in the form of words, graphics.
SoniSEO provides list of hand-picked top 15 best personal blog wordpress theme. From simple, clean, minimalist to advanced, custom post types, modern typography blog themes, perfect to spread your words and thoughts.
Almost all personal wordpress blog themes support custom post types. An author or creative person can express his/her own creativity in the form of graphics, audio, video, imgaes and words. We at SoniSEO always try to provide something unique so that our readers and visitors can get some useful information from our blog. If you like the collection and this post please do share this post in your social group so that your friends can take benefit from our informative blog about wordpress themes and SEO.
Backstreet – Clean and Advanced Blog WordPress Theme – Backstreet is a clean, simple, professional, modern and responsive wordpress blog theme. It has  predefined home page templates with wide and boxed layout options. You can choose from 1 column layout to 4 column layout, perfect for spreading stories.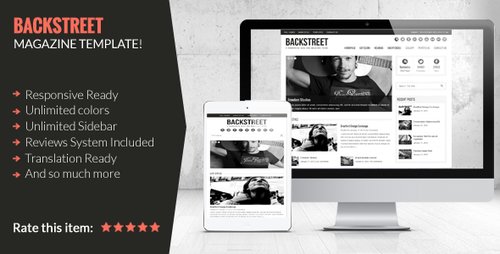 BuzzBlog – Clean and Personal WP Blog Theme – BuzzBlogis a clean, modern and personal WordPress blog theme. I personally recommend this theme, because it is very advanced, unique and perfect blog theme which a author/blogger must have for his/her own blog. It has modern typography, 10 predefined styles, 500 plus google fonts, unlimited colors and social media integration. It supports all types of custom posts like text, image, video, audio, quotes, links etc.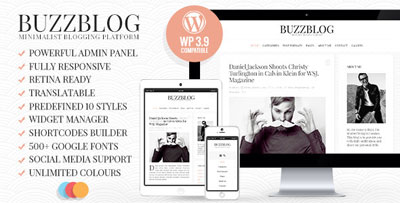 Hemlock – Simple Responsive WordPress Blog Theme – Hemlock is a simple blog theme which avoids unnecessary clutter and focus on presentation and creativity of author. Hemlock is One column theme with or without sidebar options and custom post types for image, video and audio.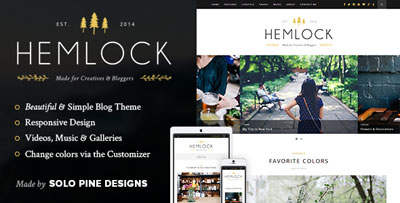 Retro Portfolio – One Page Vintage Blog Theme – Retro Portfolio is a retro style vintage blog wordpress theme. This blog is uniquely designed, and now its 4.0 version is fully responsive and developed from scratch.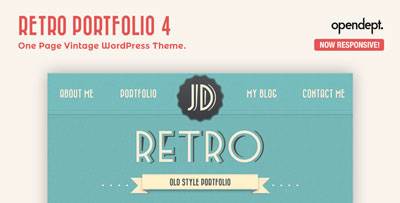 Read WP – Responsive HTML5 Minimalist WordPress Theme – Read WP is specially designed to focus on readability. It is simple, clean yet modern minimalist wordpress blog theme.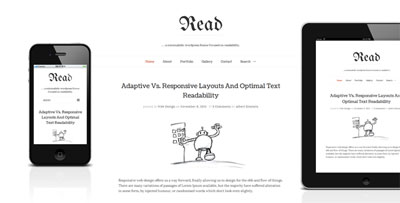 Lets Blog – Minimalist and Simple WordPress Theme – Lets Blog is a amazing, responsive wordpress theme crafted to make your blogging simple and effective. This theme has 10 custom widgets for social media sharing, many custom shortcodes and a advanced theme options panel.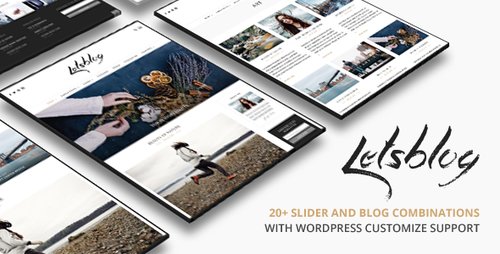 Remal – Clean and Minimal WordPress Blog Theme – Remal is fully responsive simple and clean blog wordpress theme in masonry style. It has advanced theme customization option such as logo, favicon uploader, google analytics integration, 23 pre-define patterns, 28 custom widgets, 8 page templates, 30 + shortcodes and 500 + google fonts.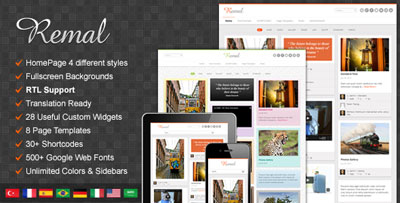 Cassia – Responsive and Simple Blog Theme – Cassia is a clean, rock solid awesome wordpress blog theme. It has everything which you need to build an amazing blog.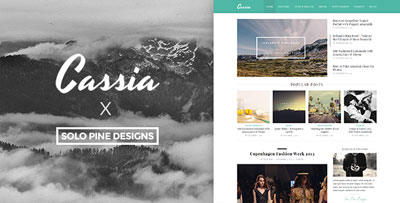 Breeze – Modern Minimalist Responsive Personal Blog Theme – Breeze is an amazing, responsive blog theme designed in a unique way. You will fall in love with awesome blogging experience in this theme.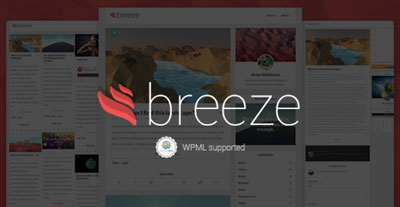 John Doe's Blog – Clean Blog WordPress Theme – John Doe's Blog theme is a simple, clean, modern bootstrap based responsive blog wordpress theme. It has attractive visuals, social media icons amazing CSS effects etc.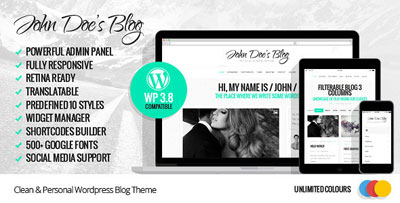 Keilir – Modern and Clean WordPress Blog Theme – Keilir is an awesome blog theme with dead simple setup. This theme has 6 blog formats, 8 bootstrap shortcodes, 6 custom widgets and powerful admin panel.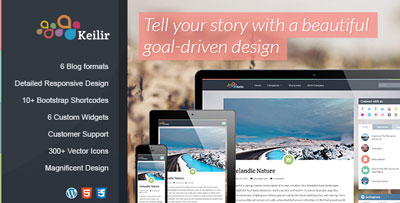 Feather – Flat Responsive Blog WordPress Theme – Feather is an amazing blog theme which brings simple, clean and attractive design. Feather is 100% customizable with the help of advanced theme options powered with Redux Framework.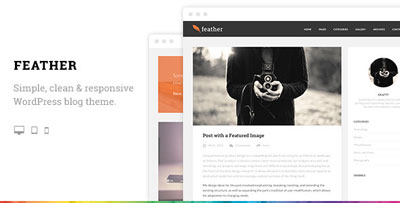 Editor – Free Blog Theme for WordPress – Editor is a free, bold and beautiful publishing blog theme with legible typography and large featured images.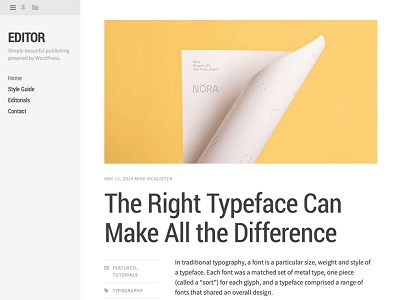 Writr – Simple and Clean Free Blog Theme – Writr is a free simple, light weight content-oriented tumblelog style theme perfect for your personal blog.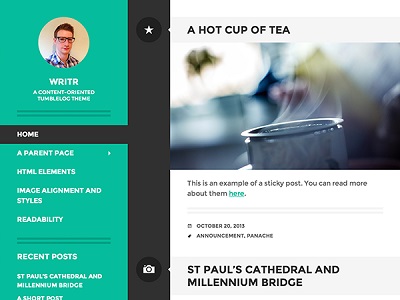 Baskerville – Attractive Masonry Style Free WordPress Blog Theme – Baskerville is a attractive, responsive masonry style theme for bloggers. It provides the perfect look and feel to present your posts, videos, images and galleries, favorite quotes and links.