Planing and executing a successful Google Adwords strategies is all about beating competition and maximising ROI. The lovable thing about Google Adwords is it's quick results. Beating all competition, or getting your ads placed in the best positions at the lowest cost, requires an awesome AdWords strategy focused on quality score.
Set Business Goals and Do Extensive Research
Set your goals and do extensive keyword and industry research. You must know exactly what you are looking to achieve with your PPC campaign. Are you targeting specific number of leads per month? Or Do you want phone calls, newsletter signups, brand awareness or sales on your site? What should be the approx cost per conversion you want to achieve? The most important part of any google adwords campaign is to have a clear business goal in mind.
Want to Maximise Profit? Lets Discuss!
It's All About the Landing Page and Quality Score
You should focus on landing page and keyword quality to increase quality score. It should be your one of the PPC campaign objectives. When you are running an adwords campaign. You should not let visitor leave your landing page without giving you proper insights. You should plan to nurture every single visit on your landing page. Use on page SEO factors to optimise landing page. Use negative keywords and proper use of words to avoid ghost visits.
Use Exact Match Keywords and Group Related Keywords Into Ad Groups
Use exact match keywords when setting up your first campaign with AdWords. This keyword list should be limited to 10 to 20 keywords and very focused. This ensures your PPC ads only show up for the most relevant search queries by your customers. You should name your adgroups related to target keywords or products. Ideally keyword would be in its own ad group with unique ads that lead to a unique landing page. Although it is not as practical in all situations. But you can manage and target your campaigns in a better way by doing this.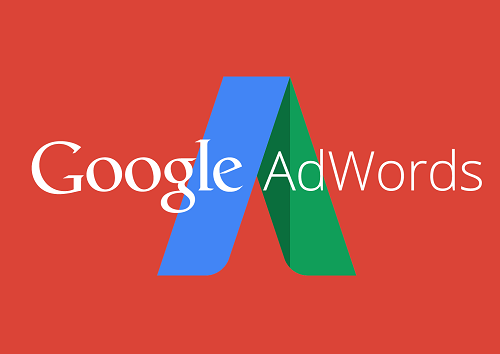 Track Conversions Google Adwords Strategies
You should enable tracking and implement conversion tracking code in your thankyou page. You can identify best performing search queries and keywords by doing this. Use Google AdWords, Analytics and Microsoft Excel to compare your key conversion data with your campaign goals.
Test in-market audiences
This is amazing feature of Google adwords and every marketer should use this. Google has enormous amounts of data. Google provide this feature is to allow advertisers to look beyond demographics and target users. Users do lot of research, read reviews about products and brands. They compare prices and features before making any buying decision. Google knows when a customer is actively searching and comparing products, or clicking on similar ads.
Try out AdWords dynamic ads, Remarketing and Advanced Features
Standard remarketing is good feature but you will never know which product exactly a visitor looked on your website. Google recently launched adwords dynamic ads and product-specific remarketing. If you want to run shopping campaigns, this is a feature worth testing. You will be able to know which products people looked at and serve up remarketing ads featuring those very products. Make sure you set limits for remarketing so that same user may not experience same ads multiple times.
Customize ads with Google Adwords Ad Customizer
Use Google Adwords ad customizer with dynamic keywords insertion and serve customised ads for every user. You can insert dynamic data such as inventory, sale date for different geographic locations. This is the best feature which I love in Google Adwords PPC campaigns.
Use Ad Scheduling and Ad Extensions
Every business is unique. You should use ad scheduling and ad extensions feature. If you are beautician, you should use serving adwords ads between peak business hours and weekends.
Use IP exclusions of Competitors
There are many digital marketing experts who do a lot of competitive research. They click and review competitor's ads, landing pages on different keywords. You should use IP exclusion technique in Google Adwords to avoid unnecessary Adwords cost.
Optimise and Maximise ROI and Campaign Tweaking
Do regular tracking, review and analysis and tweak your campaign. You should tweak your Adwords campaign until you maximise ROI.