As every business owner flocks towards an online presence, more and more websites are being created that are doing their owners an injustice. With simple poor design choices, many business owners lose customers because of poor usability or appeal.
If you are insistent on designing your own website and are looking for some basic tips to get you started, keep reading.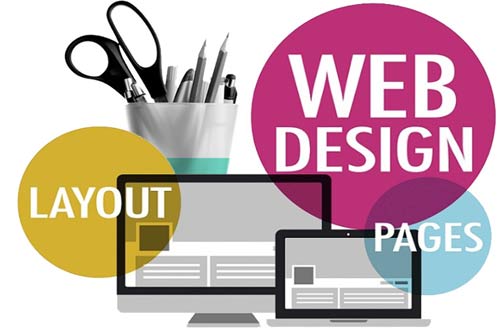 Contact
If you were to browse through a selection of big name website you would notice that they all share a common element. Each page has their direct contact information or a clear and apparent link to forms of contact. While you might not be in the position of providing high-level customer service via your website, the rule remains the same – put your contact information on each page. The faster it is for a customer to call you, the less time they have to second guess or look for a competitor.
If You Aren't Selling Online, Don't Try To
If you aren't in a position to sell your products or services online just yet but you still want a website, then don't try to make your site something that it isn't. When designing your site, think of what it will provide now, not in the future. For example, a page with Coming Soon makes customers feel less confident in your services because, if you aren't able to maintain your own website then how can you provide a quality service. Avoid that customer thought and keep it to what you will provide. If your online presence is simply a contact portal, then focus on that by creating a fun and interactive contact/main page.
If You Are Selling Then Make It Easy
If you are selling items on your website, or you have online shopping portal, make the process easy. For example, the Groupon Coupons page for ALDO works so well because their payment portal has been designed to accommodate third party coupons. This makes checkout a breeze and gives the customer a positive impression of the company. Whether it's a coupon or simply just purchasing an item, avoid the need to complete lengthy registration forms or to sign up to a number of mailing lists and just put the product on the customer's screen and take their money.
Consider Mobile Users
So much of the world's search is being completed using a mobile device that Google has begun prioritizing its search results for those using their mobile device. This means that if your website isn't mobile friendly and a potential customer performs a search for the products or services that you provide, then your website isn't going to be ranked very highly. With this in mind, either create a side website (such as a .m.website.com) or look at ways that your page can identify a mobile browser and adapt dynamic objects.
When it comes to designing a website for your business, the best people for the job are design professionals. However, if you simply must do the job yourself then there are four great tips to get you started on the road to a usable and attractive web presence.