Link Building will be more important in 2018. It will be really tough task for SEO experts to gain quality backlinks in 2018. You will know reasons why link building strategies is a tough task for SEO experts in 2018 in this post. Following link building will work best for everyone.
Reasons Why Link Building Will be Difficult for SEO Experts in 2018
The reason is very clear to us. Web is growing rapidly and most of the businesses now understands SEO. They know what is SEO and how it works. As a result most of us very familiar with on Page SEO and off page SEO.
The web is going very advanced day by day. Most of the websites have chosen a well designed CMS (Content Management System) like WordPress, Drupal, Joomla, Magento, DotNetNuke, Liferay, SiteCore etc. Some of the CMS are free rest are paid depending on features and flexibility. Most of CMS provides SEO friendly site architecture.
Third party extensions and plugins allows webmaster to integrate lots of features.
If you are a SEO beginner you can read and implement on Page SEO. There are a lot of step by step guide available for it. We have already discussed primary on page SEO factors earlier so we are not going to discuss it again. Off page SEO primarily dependent on link building strategies. Link building is most important for SEO ranking.
Webmasters, SEOs and website owners now implementing nofollow link strategy for outgoing links. This is growing rapidly. Now many social bookmarking Websites, free directories, forums, blogs and article websites implemented nofollow links.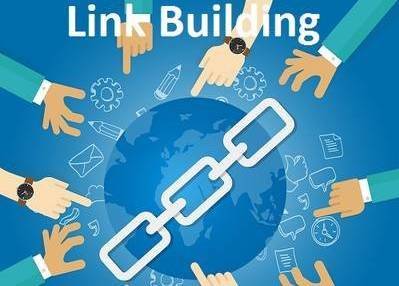 What is Nofollow Link – nofollow is a rel attribute of an hyperlink to instruct search engines (Google) that the hyperlink should not influence the ranking in the search engine's index.
Nofollow attribute helps webpage for not passing SEO juice to outgoing websites. That is the reason websites are now implementing it now a days. Dofollow Link building became really tough task for SEOs now. It will be good if Google drop link weight from its algorithm but at present it can't do. There is no other factor by which google can judge authority of website. So other trust factors can be Direct Visits, Brand keyword visits, time spent on website or in short engagement of visitor on website.
Link Building Strategies in 2018
As a result Google may do it in future but not today and not even in 2018. Here are few great link building strategies that will work in 2018 too. First of all think and do following activities for better link building.
1. Dofollow Quality Directory Submissions
2. Social Sharing
3. Guest Blogging (But in Right Manner and Quantity)
4. Citations and Mentions
5. Infographics for Link Bait
Content marketing as it sounds is basically the demonstration of educating other individuals regarding your site's substance that could hold any importance with users. Guest blogging is unquestionably not another procedure but rather it remains a successful one when utilised legitimately. As a result after some time you can increase better rankings by guest blogging however that isn't the primary reason. So you can also submit your post to blog directories. So content marketing should be possible in a few courses, yet here the fundamental three
1. Broken Link Building
2. Resource Page Link Building
3. Newly Posted Blog Outreach
Numerous organisations out there are battling, however there are some that are earning substantial sums of money. Link building and SEO of business in the correct picture can enable you to reach and identify with your customers. So many individuals will choose whether to utilise your business or not relying upon the picture they are getting from your business. On the off chance that you discover something viable, continue doing it with Linking and SEO.
Share Your Thoughts in Comment below and Tell us what you think about increasing nofollow link networks. That is creating a problem for link building in SEO.