Lodgify is a vacation rental management software that provide all in one solution for property owners and managers. The Lodgify vacation rental software is available to rental owners in a variety of industries including bed & breakfast, holiday homes, innkeepers and vacation rental managers.
All in One Vacation Rental Software
This software system solves all the problems of vacation rental owners and managers. Users can manage all property listings, calendar, inbox, bookings and emails on multiple listing websites from one place. You can create beautiful and advanced vacation rental website easily with the help of this software. You can choose from a number of website templates that are (responsive) mobile-friendly and customisable. Lodgify has awesome feature "Book Now", that enables property owners to accept online bookings and credit card payment from single dashboard.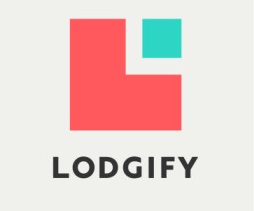 The channel manager allows users to manage calendar availability, photos, and information in sync with other listings sites such as AirBnB, Booking.com, and Homeaway. It's reservation system receives all rental inquiries in one inbox. Lodgify website templates includes social media integration. The website themes are translation ready and available in 22 languages. Lodgify software has a complete set of features which helps to create an efficient vacation rental website that attracts travelers.
Lodgify Vacation Rental Management Features
Lodgify is complete vacation rental software to manage all functions of rental properties.
Vacation Rental Website
Users can create beautiful vacation rental website with the help of Lodgify. There are number of website templates available to choose from. All templates are mobile-friendly. These websites are integrated with booking engine, users review system and social media. Websites are are optimised for single as well as multiple properties. Users can customise their websites and showcase content in different languages.
This software system makes it easier for hotels and rental property owners to cater to traveller's needs who might be booking their vacation from a different time and space. It is a complete software solution so it takes care of the financial aspect of your rental business as well.
Website and Content Management
Lodgify has amazing website builder with book now button. Users can manage all bookings from single dashboard. Lodgify websites are search engine friendly. So SEO is very easy for these websites. It has served a manay customers who are mainly from the vacation rental industry. It's efficiency is something that attracts more rental bookings.
Booking System
Lodgify has inbuilt rental booking system. It's payment gateway system accepts all credit card payments, PayPal and e-check. The rental inquiry forms are very easy and user friendly. Travellers can easily book or inquire about vacation rental property. It also supports, bank transfer and check payments. Users can manage flexible rates, taxes and fees, promotions and more. If you have already a website, no worry. its booking system can be easily integrated with WordPress, Drupal, Joomla, Weebly and Wix.
Channel Manager and Listing Management
Vacation rental owners and managers can easily manage rental listings on multiple websites such as Homeaway, AirBnB, FlipKey, HouseTrip, TripAdvisor etc. Users need not to update calendar, listing and content on all websites. All of your vacation rental stuff can be managed from single dashboard. This software can also be integrated with mail-chimp and other channels.
Easy Reservation System
Find and manege all your rental reservations from one place. Users can manage and automate repetitive tasks. Users can manage all reservations in one centralised calendar and inbox. Users can manage all guest communications, auto-responder and email templates.
Lodgify Review
Vacation Rental Website

Property Management

Listing and Booking Management

Booking System

Channel Management
Lodgify Vacation Rental Software
Lodgify easily create your own beautiful vacation rental website. It accept online bookings without commissions. This software manages all your reservations from one place and synchronise your property data with external booking websites such as HomeAway, FlipKey, TripAdvisor, Booking.com etc. Your one dashboard all in one vacation rental software.