SEO marketing is an innovative idea of putting content marketing and SEO together. There is a lot of confusion over SEO and content marketing among search marketing industry people. Some people mixed all things and prepared their own recipe of digital marketing, SEO and content marketing. I would like to tell you about what it is before moving further.
What is SEO Marketing
SEO marketing is marketing your products and services through search engines. You may be thinking then what is SEO? I will explain this in next paragraph. The digital platforms, technologies and marketing are changing at an increasing pace. The marketing channels are changing so quickly nowadays. It can leave behind some businesses that do not able to digest and adjust these changes. Let me tell you the difference now.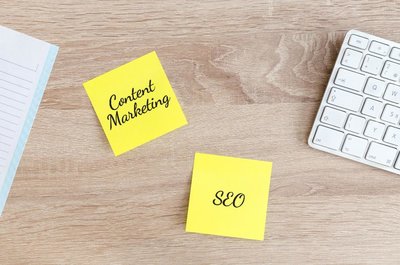 Difference Between SEO and SEO Marketing
It is 2017 and it is time for SEO marketing and not for SEO. SEO is all about optimising your website/webpage to rank better in search engine result pages for certain keywords related to your business. You can read more about "What is SEO?" in my previous post. SEO marketing is mix of SEO and Content marketing where your effort to position your brand, citations, products or services through different content channels which are coming in search engine ranking for keywords related to you marketing goals.
How to Plan SEO Marketing Strategy
You can start planning for SEO in the marketing mix as part of your larger strategy. Hence you can achieve your objectives easily. You don't need to think about traditional content marketing at this point of view.Only search and digital content marketing is going to help you. You may also be thinking "Where does SEO fit in?"
Define SEO Marketing Objectives
You should first define your SEO marketing objectives. It will differentiate your branding, product marketing strategies.
Know Your SEO Competitors
Before you plan your strategy, you have to think about your SEO competitors first. So do as much as competitive research is required.
Do a Lot of Keyword Research
Keyword research is most important part of SEO content marketing. There are few free paid tools available you can find more information about SEO Tools in my previous post. Make a list of your business keywords and related keywords. You should focus on main as well as long tail keywords.
Estimate Traffic for Keywords
You can estimate traffic through SEO marketing with keyword planner and other tools. You can set your traffic targets with this. For example you are getting "X" number of traffic at present. So plan to achieve your traffic like "2X" or "3X" within certain days months or year.
Identify SEO Marketing Platforms
Find and identify platforms where you can position your SEO content marketing. If you target those places, it will surely going to help you in achieving your business objectives. This strategy may require budget so make sure you prepare a budget plan for this