It is very tough task to find out suitable, effective and affordable vacation rental software. We made this task easy for everyone from vacation rental property owner to manager. We have reviewed a number of vacation rental management software and listed our best collection here.
What is Vacation Property Management Software?
Software make tasks quick and easy for us. Vacation rental property software works in similar way. These tools manage different functions and workflows of vacation rental industry. Vacation properties are managed by owner as well as property managers. As a result these software also target both segments. Hence these software are developed to assist all the tasks associated with the vacation property..
Why Need Vacation Rental Software?
Vacation rental owners and managers have to manage a lot of activities. Some of the activities are property booking calendar management, cleaning and maintenance of property, guest services, property listing at different marketplaces, accounting etc. As a result software manages all these things and saves a lot of time. So you can decide any of the below software based on your requirements.
Contact Me for Vacation Rental Website Design, Development and SEO
Kigo – Kigo is a bundle of software products. It is developed to create an amazing experience for both vacation rental property managers and their guests. It helps in managing contacts, housekeeping, reservations and payment processing. Hence some of the great features of this software are housekeeping , lead management, owner statements, payment processing, reservations, vendor management and work order management etc.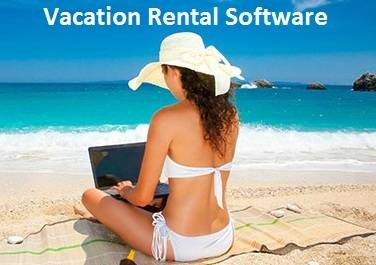 Vreasy – Vreasy helps in growing your business and brand. It has built-in channel manager. This channel provides connections to the all big vacation rental portals without any extra charge. Booking calendar gives overview every booking, task, message and member of staff.
Xotelia – Xotelia software helps short-term vacation rental owners to manage property listings on multiple portals. This application currently allows to manage nearly 50 rental listing platforms for example Airbnb, Housetrip, Wimdu. As a result It helps in managing booking platforms like Expedia, Booking.com etc.
Avantio – Avantio is a comprehensive Vacation Rental Management Software. It claims to be an advanced workflow automation solution designed for professionals. Avantio automatically sync availability and rates. It works like a Channel Manager with connections to world leading portals. In conclusion it helps in creating responsive, mobile friendly vacation rental websites.
BookingSync – BookingSync position itself with a tagline Save Time, Book More. It has built-in website builder. It is a vacation rental system that serves many features for property owners, managers, and agencies. This application sync property listings onto vacation property listing sites same as other software.
BookingPal – BookingPal is another great tool for vacation property business. It Send automatic communication of the business process such as booking, cleaning, check-in, guest services etc. BookingPal is also have good built-in features for property managers. So this tool generate more boookings using BookingPal's leading vacation rental global distribution platform.
365villas – 365villas software claims to convert inquiries into bookings fast and easy. User can send customized, comprehensive and booking responses including, information of property, quotes, booking agreements and integrated online payment links and buttons. It gives your clients the ultimate user experience, convenience and professional service.
Hostaway – First of all this vacation rental software saves a lot of time spent per reservation and managing staff effectively. It connect and manage the best online travel channels by one platform. It synchronises your property to Airbnb, Booking, Expedia, Tripadvisor, HomeAway and unlimited other rental portal you use. As a result you can manage your property across all channels.
Orbirental – Orbirental is a web platform designed to simplify the vacation rental booking process. So it automates quoting, check-ins, and analytics. First of all it uses the master calendar to check property availability, guest services and alternatives seamlessly.
Genkan – Genkan is an end to end online Vacation property management software. This software seems like a CRM or customer relationship management. Genkan has almost all features of email and SMS marketing, back office, housekeeping, client booking and property owner management functionality etc.