If you are looking for best WordPress Viral Themes and templates, then your search ends here. WordPress is perfect platform for Viral content sharing website. It is equipped with all features which any viral website must have. We have collected and reviewed these viral WP (WordPress) themes. Create beautiful viral website of your choice now. Create your unique viral website easily with the help of  these WordPress themes. Most of the have front-end submission and social sharing features.
List of Viral and Buzz WordPress Themes July 2017
BoomBox – BoomBox has all the important features that you need to help your content go viral. BoomBox is No.1 Viral WordPress Theme. It has many demos to choose from. The layout of these demos are similar to top viral websites such as Buzzfeed, BoredPanda. You can create custom reactions for readers in this theme. You can collect user viral post, content, image submission from theme's frontend.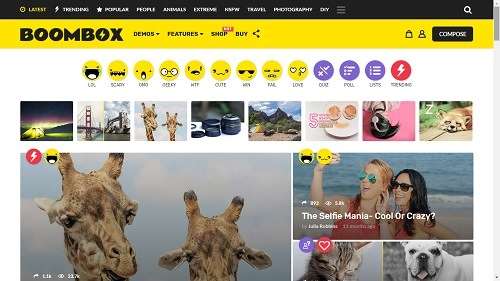 Bimber – Bimber is the second best WordPress theme for viral content. It has all of the features you need to create a viral website or blog. Bimber is very engaging WordPress theme that encourage your visitors to stay on your site for just one more article. Bimber aims to help you build a viral content website with the least amount of effort. This theme is equipped with floating social share buttons that help you make your content go viral.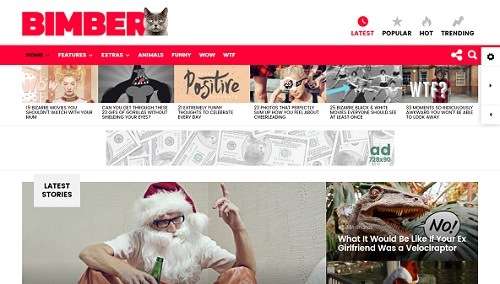 Bunchy – Bunchy WordPress viral theme is developed by BringThePixel. It comes with custom built viral content and optimisation plugin called 'Snax'. Bunchy creates content-sharing WordPress theme using user-generated content. It also makes use of "open lists" allowing guests and visitors to submit their own content and submissions. Bunchy theme utilises the power of your audience to expand and build out your content.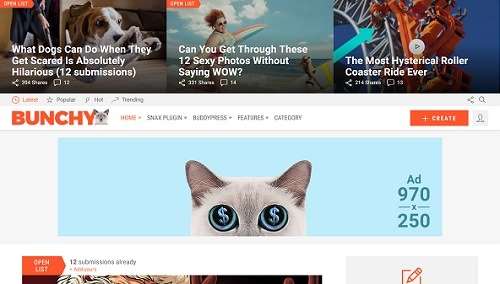 ViralFeed – ViralFeed is smartly designed WordPress theme for viral and buzz websites. ViralFeed is designed in such a way so that content should always on focus. You can also have different adsense blocks to monetise your viral website or blog. Users and readers are free to express their reactions, which you can find in-built this theme. ViralFeed provides few unique layouts for the header part of your site along with similar content, related posts, social media marketing icons etc.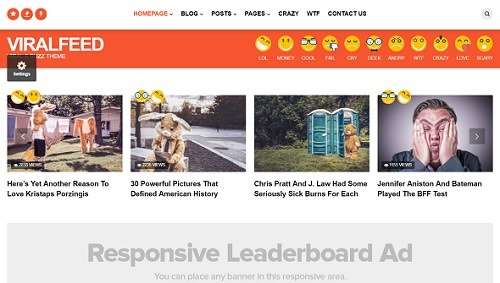 Vast Buzz – The Vast Buzz viral WordPress theme was built with modern performance optimisation guidelines that assures fast loading of website. Vast Buzz is a very modern release, which provides many reasons to choose. There are choice of viral content type demo such as gags, crazy, comic, jeer, joky, buzzy, affiliate, moji etc.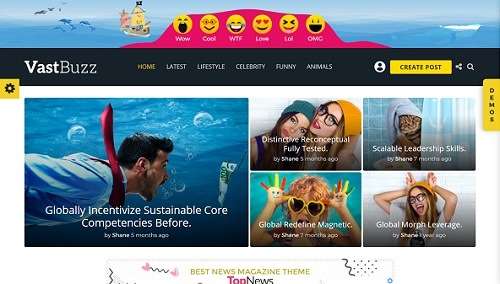 SociallyViral – This free viral wordpress theme is one the of the best viral WordPress themes. This theme is available is available free as well as pro. You can choose it based on your website requirements. This theme is designed and developed by MyThemeShop. This is one of top loading websites. It's unique pre-fetch cache features loads pages very fast. SociallyViral has important and prominent social media icons.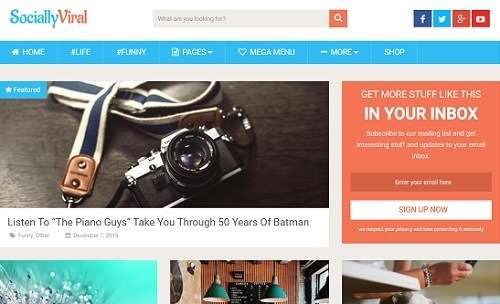 ViralWP – ViralWP is developed for easy content management and sharing along with stylish social sharing buttons. ViralWP is simple and clean WP theme for viral websites. This theme's design encourages your users to share your content quickly on social sharing websites. The theme dashboard allows you to easily customise and modify the website/blog.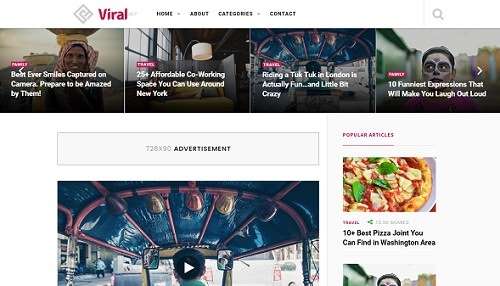 BoomNews – BoomNews is latest, modern and fully responsive WordPress theme for viral bloggers and news. You can enable your website visitors to submit their own posts, images and viral content or videos. You can choose from various post type demos in this WP theme.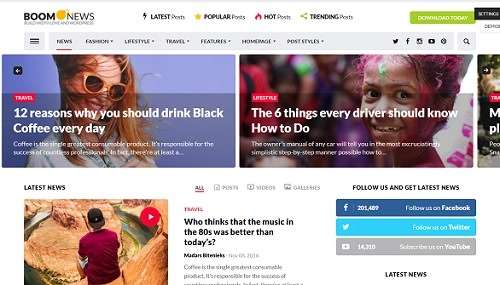 Banzai – Banzai is a creative viral content WordPress theme like PlayBuzz and Buzzfeed. This theme is unique with built-in quizzes, pools, and lists. These features power up your website and give you a site similar to PlayBuzz. Banzai theme, you can create your own beautiful viral platform that functions the same way you expect.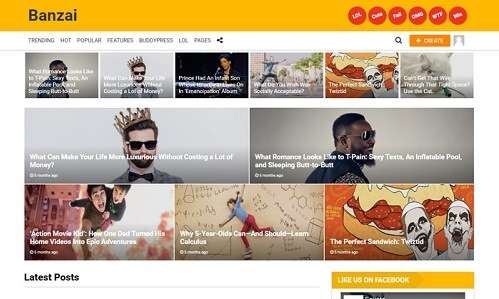 Furious – Furious is last in this list but not less with features. Furious theme aims to provide you with everything you need to create a popular viral website. Furious theme has a feature of auto-scrolling popular articles display. There are many demos available to choose from.